When in need of a business model for your next startup or corporate venture, there are more than a couple of options to explore. To make your decision-making a little easier, we've analyzed 50 innovative revenue models and partnership ideas. 
Browse these business model examples to spot the ideas that are fit for your company's needs, and let these use cases inspire you to start building your own business plan.
At Board of Innovation, we specialize in innovation and business design. If you feel you need help moving forward, you can dive deeper into how we do business model innovation or get in touch.
How to choose the right business model
In this deck, you will find a comprehensive guide through business models from different companies and industries.
This guide will help you understand how each business model works, the products or services they offer, and what makes it unique. These key insights will help you in the selection process of a business model that works best for you.
Business model inspiration
Have you ever wondered how some companies are profitable?
In this deck, we deep dive into business models used by companies in multiple industries. Using our Business Model Kit, we offer a visual overview of how each business profits from the model that drives it. .
Free (or nearly free) for the user:
Paid (direct sales business model):
In the first slide of each business model example, you'll find enough information to understand the inner workings of each company.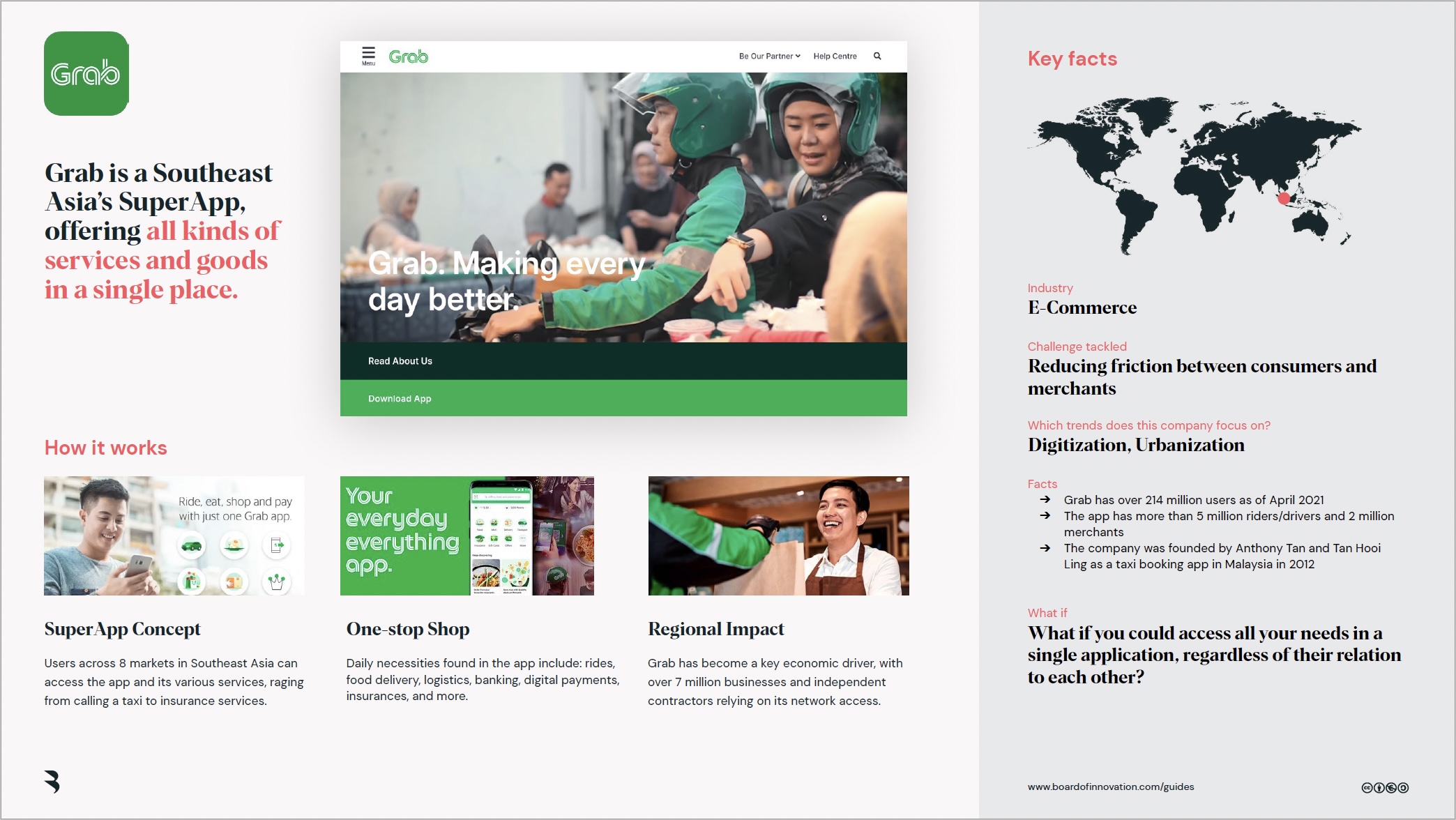 In the second slide of each business model example, you'll watch out Business Model Kit in action, seeing which elements play key roles in making each model work.