The second-hand aftermarket isn't exactly Big Brands' playground, right? Third parties and smaller brands are the main players in that market segment. Original equipment manufacturers tend not to get involved – with the exception of some verticals, such as car manufacturers, which actively build sub-brands and marketing channels to keep those client segments close.
The current COVID crisis might just change that. With household budgets feeling the strain of economic uncertainty, second-hand product sales are booming. GlobalData predicts that this market will grow from US$24 billion in 2018, to US$51 billion by 2023. Who wouldn't want a piece of that pie?
As far as the circular economy is concerned, it's a shift to celebrate. Some Big Brands are jumping on the bandwagon, launching experiments focused on reintegrating used or returned products into their business strategy.
The proof of the pudding is in the eating – and the pudding has been served. Let's take a closer look at how this turn of events might boost renowned corporations' circular strategies.
Circulär: IKEA commits to reducing, refurbishing, reusing and re-selling
IKEA recently announced they will be opening their first second-hand store in Sweden, focussing solely on the sale of refurbished furniture. Every item sold there can be traced back to the nearby IKEA store. If a customer returns a product, the IKEA team will refurbish, clean and sell it.
IKEA's ambition is to go fully circular by 2030, making this the first of many key and exciting projects that might help them achieve that goal.
Zalando: it's not second-hand, it's pre-owned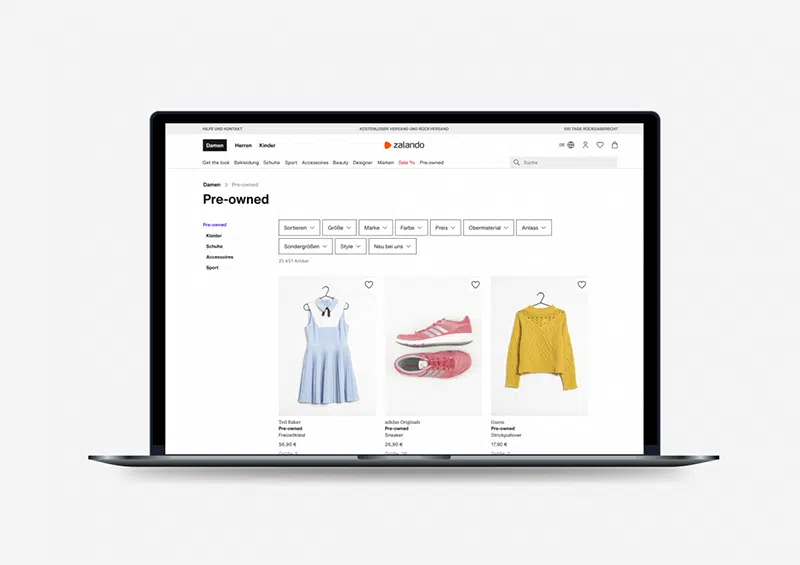 Heads-up! Zalando just launched their first webstore for second-hand goods – or pre-owned goods, as they like to put it. First dibs go to Belgium, France, Germany, Spain, Poland and the Netherlands, but other markets are likely to swiftly follow suit. Customers can send in their own good-as-new, used fashion items, even if the brand is not currently actively sold on the Zalando platform.
After inspection, the pre-owned products will be cleaned and professionally presented online.
And who says second-hand products mean second-hand customer service? Well, not Zalando. Pre-owned items will be eligible for the same after-sale service as the platform's regular items, including the 100-day returns policy.
H&M: Cos it's worth the effort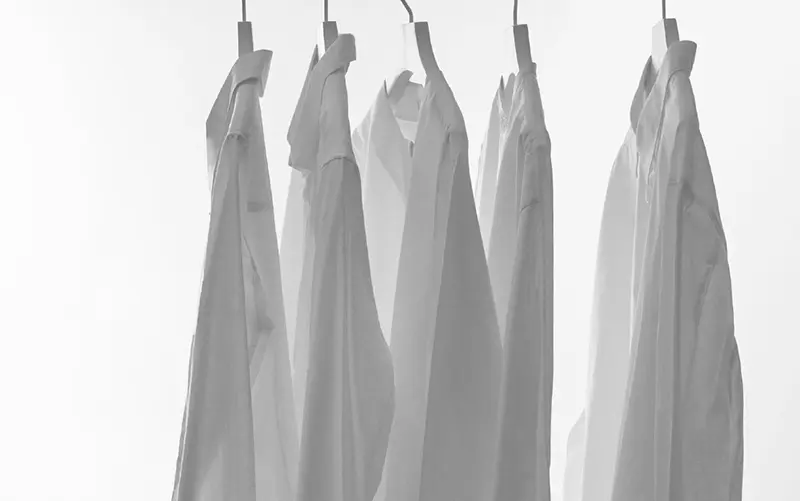 H&M's brand COS will also be launching its second-hand resale pilot this month, allowing customers to buy and sell used Cos garments online. To ensure a global success, they have developed a brand-new online platform called Resell. This platform will present a community-curated online selection, allowing customers to sell their old favourite items and shop new back-catalogue pieces.
The seller sets the price, Cos takes care of the operational costs – and charges a 10% service fee to do so. The platform isn't just a marketing move, it encourages the brand to invest in more sustainable garments that can stand the test of time. Only then will they live long enough to end up on the brand-new Resell platform. It's a double win: not only is Cos cutting back on waste, but it's also investing in the production of more durable products.
In the end, the customer's always right
So, the brands have taken their stand in the race for the pre-owned markets and customers. But how will the customers respond to these initiatives? Changing customer behaviour and tearing down preconceived ideas about second-hand goods is an enormous challenge of its own.
Be that as it may, these Big Brands are putting in the effort. We can only hope that more companies will follow their lead in the years to come.
Turn your company's circularity vision into a key asset for your business, while advancing sustainability across the board! Contact us for strategic advice.