Let's zoom in on the most common blind spots that you can turn into wins for your direct-to- consumer brand.
Common direct-to-consumer business model mistakes
Second-order revenue streams
The direct revenue subscriptions sales is the most straight forward way to monetize. Split pricing options for whales to maximise the revenue potential from your biggest fans. 
But revenue models can (should) be combined. E.g. Commercial partnerships and sponsorship deals are the most common way to valorise the user base to other players.
Many more techniques can be explored: upselling sister-brands, shared logistic/distribution services, data sales & new insights from observed consumer behavior.
E.g. quip toothbrushes at target
Traditional channel politics
Far too many subscription & DTC brands have too much focus on digital-only acquisition channels and online business model tactics. Ignoring the value and potential of offline, traditional retail channels can a have a significant negative impact on brand building and revenue growth.
New internet-first startups only look "sexy" from the outside but lack managing the finer politics of working with large retailers. Many of these brands are gradually learning how to navigate this space.
E.g. bark & co meetups (barkbox)
Startups and corporates most likely overestimate the current value of their "brand community". By default,  a consumer has no expectations to become friend with a brand or to follow or like fellow consumers.
But there is tremendous value in building strong membership-platforms where people buy into a feeling of exclusivity. It's just hard and time consuming work. Specialized community building skills are hard to find. This can never be a side project within a larger marketing campaign. 
E.g. myladybug - period box sub
Habit formation & nudging
Products that aren't tied to recurring events are the hardest to turn into subscription models. E.g. Underwear isn't linked to a typical 6 month replacement cycle, this happens more randomly over time. Instead, try to anchor your service with existing recurring behaviour. (e.g. Women's period).
Sometimes  you have to be patient and just offer products on-demand first, but use nudging to remind people of those needs that pop up regularly. (e.g. getting tired & caffeine boosts)
E.g. kiwico toy-service, too radical?
Non-consumption entry points
Many marketers analyze a market from a competitive point of view. But subscription services are fairly new to most consumers, so the main challenge is less about convincing people to switch from brand A to B, but more to consider using any subscription service at all. (Even a competitor!)
Focus on non-consumers and offer basic knowledge sharing, coaching or just try to help people in their daily life. Use analytics to gather insights. Gradually pull people in
via low-friction entry points.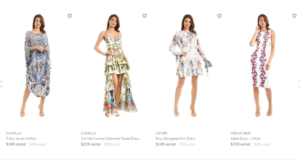 E.g.glamcorner premium stylists
A paid subscription is tangible evidence of a loyal relationship with a specific client. Use this opportunity to stack several service layers on top. Some of these layer will help to reduce churn or boost word-of-mouth, while other layers can even be monetized by itself.
Curation of a selection of products is often the first layer, but some brands add private coaching sessions. (e.g. personal fashion advice) or VIP access to offline events. There are endless possibilities here!
While many DTC subscription brands share a similar visual identity driven by pastel coloured boxes and tongue-in-cheek copywriting, the business models in the back-end can be very different.
Study the patterns to understand what works (and doesn't work) to copy the most successful methods to your own concept.
Build products and services customers love, with a profitable and sustainable business model.​
A decade of creating and improving businesses led us to develop
3 customizable business design approaches.