We're seeing a big increase in appetite for products that elevate both flavor and function: better for both the consumer and the planet.
BOI is working with industry leaders to meet these rising consumer expectations. Our team members also serve up their own innovative dishes, having founded the likes of Luve, a sustainable canned wine, and Raiz, an urban vertical farm.
Much of how companies will meet these appetites is yet to be determined, with many consumer acceptance and production challenges as well as ethical considerations still ahead.
But here's a short list of potential winners that we'll be watching closely in the coming year
In spite of recent high-visibility setbacks in the United States, alternative proteins are still projected to be worth $200 billion worldwide by 2029. As some early efforts falter, including because of too-high price points and questionable environmental benefits, innovations through precision fermentation – growing food and beverage ingredients in a lab – may prove to be the most important in terms of both sustainability and affordability. We are already seeing companies making large strides with these new practices and technologies. 
As consumers continue to seek alternatives to meat, global seafood consumption has been growing rapidly, going beyond what can be sustained by existing fish populations. So companies are now turning to technology and alternative methods to create plant-based seafood that mimics the real thing.
Examples include Seafood Reboot (algae-based, vegan); Revo Foods (pea protein/algae-based, 3D printed); and SimpliiGood (smoked salmon from spirulina). Here, too, cell cultured technologies are also multiplying, with companies such as BleuNalu offering sustainable alternatives to fishing that are not susceptible to mercury, microplastics, or other environmental contaminants.
Controlled environment agriculture using vertically stacked growing systems can provide the optimal conditions to accelerate crop growth and provide a range of produce all year round. Deployable in both urban and inhospitable environments to provide food security, they offer a sustainable food alternative by using dramatically less water, space, and potentially no chemicals or pesticides. In being closer to consumers, urban vertical farms reduce greenhouse gas emissions from transportation, vital as soon 70% of people around the world will be living in cities.
Some solutions are even fully immersive, serving meals directly on the farm. Particularly innovative and impactful trends in this space are the push towards incorporating renewable energy sources, and software systems that streamline the growing process. (See more about vertical farms on our blog!)
Meanwhile, dehydration technology is starting to catch on as a means to help address transportation constraints as well as problems of food waste and food security. Through this green (solar-powered. electricity-free) tech, vegetables, meats, and other perishable goods can be preserved with their quality and properties still intact. Along with helping food processors reduce waste, this practice is proving effective in empowering farmers in remote rural areas whose products must have a long shelf life so that they can make it to market.
5. New purposes for underused ingredients
The shift to a zero-waste mindset is leading to new purposes being found for parts of foods that were previously overlooked. For example, while nut-based beverages have become popular substitutes for dairy, these products do produce a significant amount of waste in the form of pulp; we are now seeing companies repurpose this excess pulp by turning it to flour and then making use of it to create products such as cookies and other baked goods. Another example is watermelon rinds, which were traditionally thrown out rather than eaten, even though they have numerous health benefits and can be repurposed in a variety of ways; we are increasingly seeing them consumed in jams and smoothies.
Meanwhile, instead of utilizing processed sweeteners and artificial sugars, many consumers are turning to alternatives to satisfy their cravings. Dates are reemerging as a popular food amongst younger generations due to their sweet properties; and are now being used in pastes, syrups, overnight oats, even ketchup..
More generally, the modern health-conscious consumer is no longer just reaching for the familiar, most accessible items during their trip to the grocery store. For instance, avocado oil, which many believe to be a healthier alternative to other cooking oils, is becoming more mainstream, and we are now seeing it included in ingredient lists of select brands of chips and other snacks. Produce-based pasta (made from vegetables and squash) is nothing new to the food market, but we are now seeing companies becoming more creative and adventurous with their noodle substitute options; rather than sticking to the classic zoodles (from zucchini), noodles are now being made from spaghetti squash, orzo, hearts of palm, and even bananas, giving consumers an array of options to choose from when looking for healthier alternatives.
6. Home cultivation systems
As consumers become more interested in reducing waste, many are also seeking alternate ways to get produce free of pesticides and chemicals. So with so many unknowns regarding where food is sourced and how it is grown, there is renewed interest in home cultivation systems.
Companies like Funghi Espresso are finding new and fun ways to encourage and educate consumers to reuse and repurpose their waste– in this case their coffee grounds. Because coffee grounds are a great medium for growing mushrooms, consumers are able to easily and sustainably grow their own produce and ensure that it is free from chemicals.
The rise in demand for products with nutritional benefits other than those typically found in food and beverages has paved the way for innovation with bioactives – small molecular compounds that plants, fungi, and microbes produce.
Brightseed is a startup using AI to determine which molecules in plants could be the most nutritionally beneficial to humans. Their bioactive ingredient, Brightseed Bio 01, made from hemp hulls, is designed to be good for the gut and is packed with fiber; its integration into everyday products has the potential to help address concerns such as digestive health, heart disease, and obesity on a large scale.
8. Low/no-alcohol beverages for adults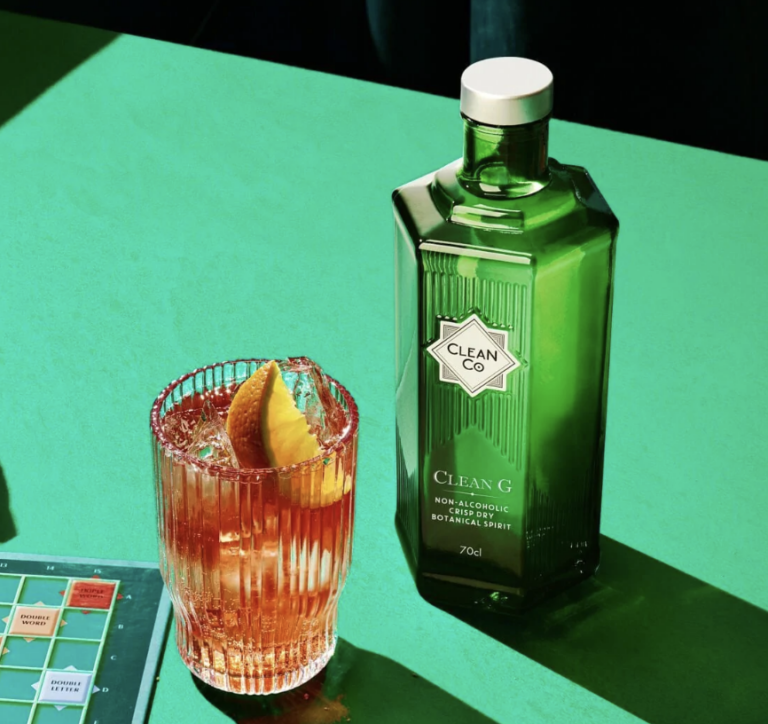 The adult non-alcoholic beverages category has been growing at over 200% year-over-year. There are now many choices across categories including alcohol-removed products (such as alcohol free spirits from CleanCo set up by reality tv show 'Made in Chelsea' star Spencer Matthews), functional products (with adaptogens) and cannabis products (with CBD, THC and Delta-8). This shift in drinking habits can be accredited to Gen Z's new wave of sobriety and pursuit of better physical and mental health.
9. Reinvented versions of beloved foods
With so many of their customers shifting away from meat and dairy, companies are recreating and reimagining plant-based versions of iconic foods and snacks. For example, Kraft Heinz is working with NotCo and its AI technology to launch Not Cheese, a plant-based version of widely-beloved Kraft singles. Most existing plant-based cheeses and products come from companies already specializing in alternative foods, but we expect that other big names in meat and dairy will soon follow Kraft's lead in catering to the changing consumer demands and diets.
More generally, there is considerable market demand for foods (especially snacks) and beverages that enable consumers to remember and reminisce on their childhood favorites. Many companies are seeking to recreate these nostalgic products (whether they actually ever tasted good or not) for now-health-conscious adult consumers. Brands such as Poppi (probiotic sodas packaged in familiar cans) and GOODLES (nutrient-enhanced mac and cheese in a familiar box) are aiming to do this, as well as bigger names like Trader Joe's that carry products such as vegan mac and cheese bites and pizza bites.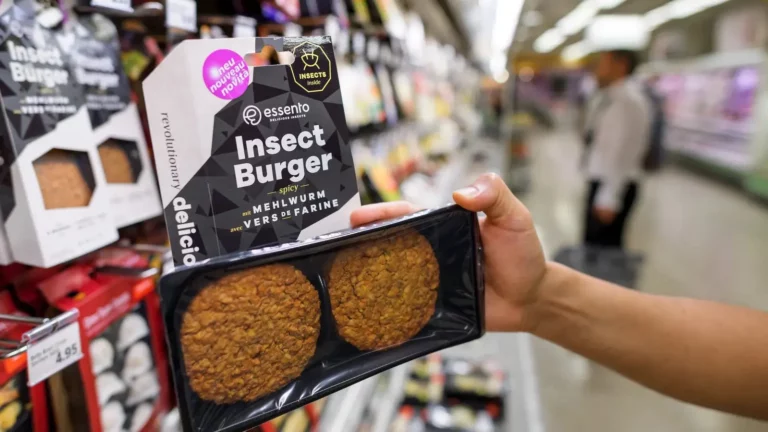 Insects are a sustainable source of protein that is increasingly making its way into everything from burgers to oatmeal. Insect farms can be fed from byproducts, enabling the use of materials that otherwise may be considered waste.
As with beer made from recycled waste water, the use of bugs as an ingredient may face consumer-acceptance challenges in some cultures and regions, but may have increasing appeal for environmental- and health-conscious consumers.