At Board of Innovation, we're committed to creating a gender equal workplace. One of our core values is 'make it personal' – to us, that means bringing your true self to work, leaving your ego at the door, and striving to help others. It also means that we strongly believe in having diverse teams that power our creativity, perspective, and growth – and help us to challenge the norms, and #breakthebias. Moreover, in order to imagine and create tomorrow's products, services and businesses, we need a team that reflects and celebrates the diversity of the communities we're designing for.
What we do for gender equality
We have an active focus on sourcing more diverse talent for all roles across the company, to achieve gender balance. This focus is especially important for leadership and senior roles; ensuring gender parity in leadership helps to drive better, more cohesive, decisions, while it sends a clear message to the broader team, and ensures that emerging women have the same opportunities for advancement, promotion, and career growth as their male co-workers.
Gender equal leadership team
Our global leadership team currently consists of 50% female and 50% male. Having a gender-equal leadership team and women in senior positions, as role models, plays a crucial part in instilling and promoting gender equality throughout the organization.
Investing in personal development
We've always been dedicated to the growth and development of our employees. Everyone gets equal opportunity and budget to deepen their knowledge in a specific field, or choose where and how they want to grow their career.
Keeping equality for women top of mind
In most decisions we make, we consider the impact they will have on equal opportunities, and we make sure that gender equality is not a taboo topic. We've always practiced open communication and a flat organizational structure, to facilitate dialogues around any concerns and inequalities that people are experiencing. We're increasingly trying to make it an active topic, like having a discussion with an external partner around women in negotiation, and putting it front and center of our People & Culture roadmap.
Where we still need to raise the bar
Board of Innovation is independently held, and while we've always focused on global clients and international teams, our current partner structure lacks diversity and still reflects our origins as an innovation firm with one office in Belgium. In 2022, we are redesigning our partnership structure to increase diversity and gender balance in the years to come.
We have a transparent reward model with clear salary bands, visible to all. But, our fast growth and strategy to hire the best talent from all over the world, has made it challenging to assess a potential pay gap in the different regions people are working in. Doing audits to understand if there potentially are gender pay gaps, and addressing those, is one of our key design principles as we continue to grow and hire globally.
Ensuring gender balance across seniority and geographies
While our overall gender balance is 55% women / 45% male, and the global leadership team consists of 50% females, there are still issues with underrepresentation in specific teams and regions. This remains a point for attention, that we prioritize in our recruitment, career growth and team compositions.
To address biases, not only around gender equality but more broadly around diversity and inclusion, we are aiming to run bias training for people leads and everyone involved in recruitment, to prevent bias in hiring and instill an inclusive culture.
What are some gender biases and how do they affect decision-making?
Board of Innovation will find out, as we're developing a gender biases tool, to compliment our 16 cognitive biases poster. Stay tuned!
How women at Board of Innovation strive to #breakthebias
I aim to #breakthebias by helping women build confidence and achieve their goals. I continue to question others and myself on beliefs and presumption we have when making decisions or judging someone. It's important to remember that change is possible, even if it is very small, every step counts.
AIDANA, CFO
I strive to #breakthebias by continuously pushing myself and my surroundings to acknowledge the prejudice existing around females in leadership, and seeing the differences as advantages.
SIGNE, MARKETING TEAM LEAD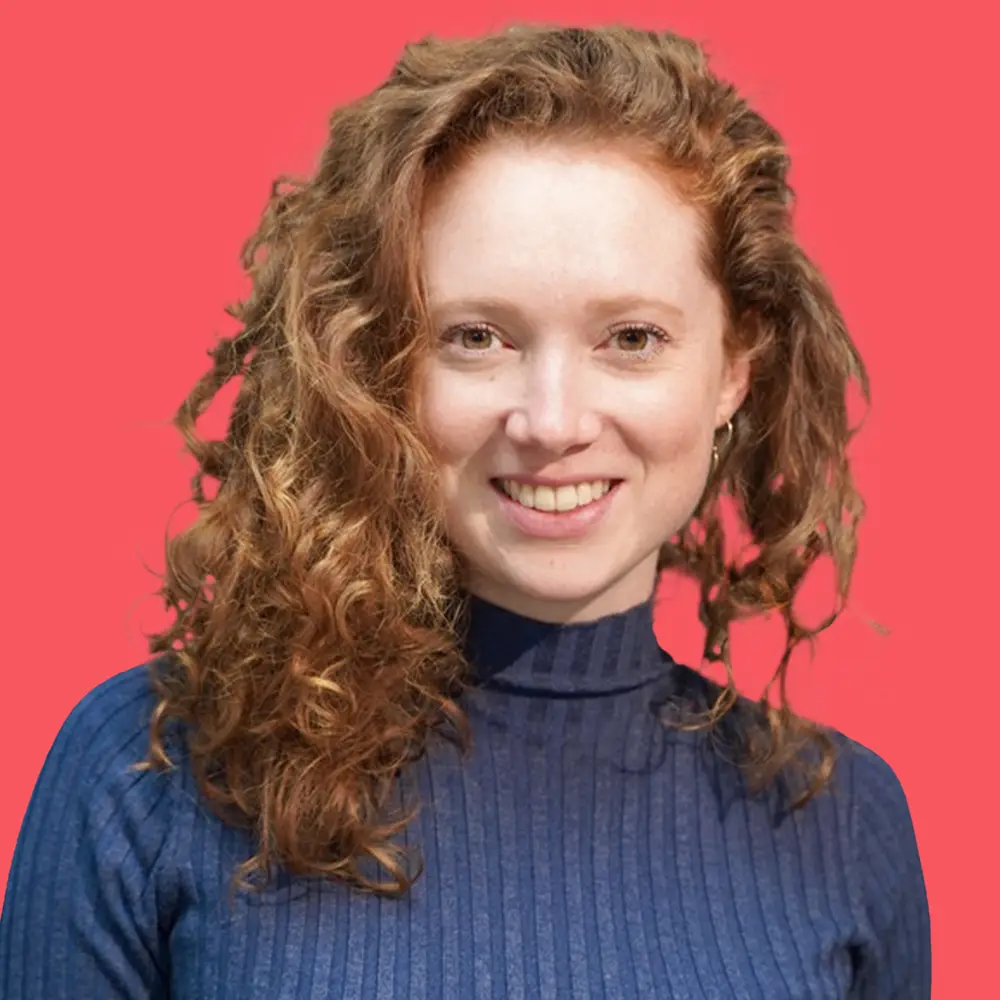 I strive to #breakthebias by deciding to work in the industrial sector and bringing different perspectives into a typically all-male sector. I don't get scared from technical language or from people telling me that "I probably won't understand [as a woman]". I use my interpersonal and more sensitive side to understand people's true motivations and therefore work on what matters to them the most – not just what they say they need. #makeitmatter
EMILIE, SR. INNOVATION CONSULTANT
I aim to #breakthebias by being more aware of what unconscious biases are, and by choosing to be at a company that brings women into their talent pipelines at all levels. I am grateful to be in an all-women team, where we push ourselves to increase our skills and applaud each other for our achievements.
DIANA, SR. INNOVATION CONSULTANT
I believe that the best way to #breakthebias is to increase growth opportunities for women at every level to ensure we are always represented, to bring the female perspective and to advocate for other women. Beyond big promotions or leadership positions, I think there are growth opportunities every day in constructive feedback, sharing knowledge and trying to meet women where they are in their professional and personal paths. I also #breakthebias by consciously raising my own awareness and by confronting it when needed, as I acknowledge we are all learning.
ANDREA, PRINCIPAL CONSULTANT & CIRCLE LEAD
I strive to #breakthebias by reassuring other women in business. Every day, I let my personal ethics reflect in my work, and I give voice to my own ideas, striving to reach my goals while supporting other women in reaching theirs.
TAMIRES, BUSINESS DEVELOPMENT
We want to acknowledge and celebrate all the incredible women working with us around the world. We're proud to see and help you grow, and we continue to be committed to #breakthebias and do ours to create a gender equal world.