What is disruptive innovation?
The idea of disruptive innovation stepped into the spotlight in the 90s. The term was used to talk about smaller companies that out-competed bigger, established ones. While older businesses added unnecessary features and increased the price tag on their products, disruptive organizations offered just enough features, making their products more affordable. 
Today, disruptive innovation is a byword for businesses and technologies that become extremely popular among end-users and change a market as we know it. But, as time went by, disruptiveness began to have more than one meaning.
Many businesses today are conceived as disruptive, while in fact they're doing something different. Understanding what disruptive innovation truly means, and separating it from similar types of business models could be the factor that turns your idea into the next market-changing concept. 
Radical vs. disruptive innovation
All kinds of innovation come from a place where change is needed because of certain challenges, but it's never 'one size fits all'. To make it work, innovative ideas need to adapt to the needs and capabilities of a company.
However similar they sound, there's a key difference between disruptive and radical innovation that makes their application context considerably different. 
Disruptive innovation in Asia
The most common misconception about ideas that disrupt the market is the one that ties them together with technological innovation. While disruptive innovation breaks the market, it doesn't do it by offering advanced tech solutions, it does it through business design. 
Disruptive innovation uses completely new business models that offer a new perspective in relation to the models used by the competition. Yes, you can implement the latest available tech into your disruptive innovation project, but the outcome won't depend on developing this technology.
How Stashaway disrupted the way people invest
A good example of Asian disruptive innovation is Stashaway. Before this was available, retail micro investors in Asia had a rough time investing their money in high networth assets. They needed a strong strategy that didn't require large sums of money or complex investment plans.
Based in Singapore, the founders of Stashaway knew robo-advising was becoming common in the US, and recognized the potential to bring it into the Asian market. They didn't have to create a new technology, they just needed a new business plan that would make investing more accessible to the average consumer. 
Incorporating existing technology into a new business plan, Stashaway creators began to offer retail investors a reliable investment hassle-free plan. After 4 years of operations, the company had raised $61 million in funding and expanded from Singapore into four other regional markets.
Radical innovation in Asia
Although the results of radical innovation are often disruptive, it plays a very different angle. Radical innovation takes place internally, and involves bringing new technical competencies into a market. Because of its relationship with technology, the offerings of radical innovation are usually new tech-driven products or services. 
Despite seeming more complex because of how it ties to technology development, radical innovation business models stay the same, or don't undergo big changes as disruptive innovation models do. Radical investment is mostly focused on R&D to implement technologies that will reposition a business through competitive advantage.
Huawei offered radically new uses for mobile tech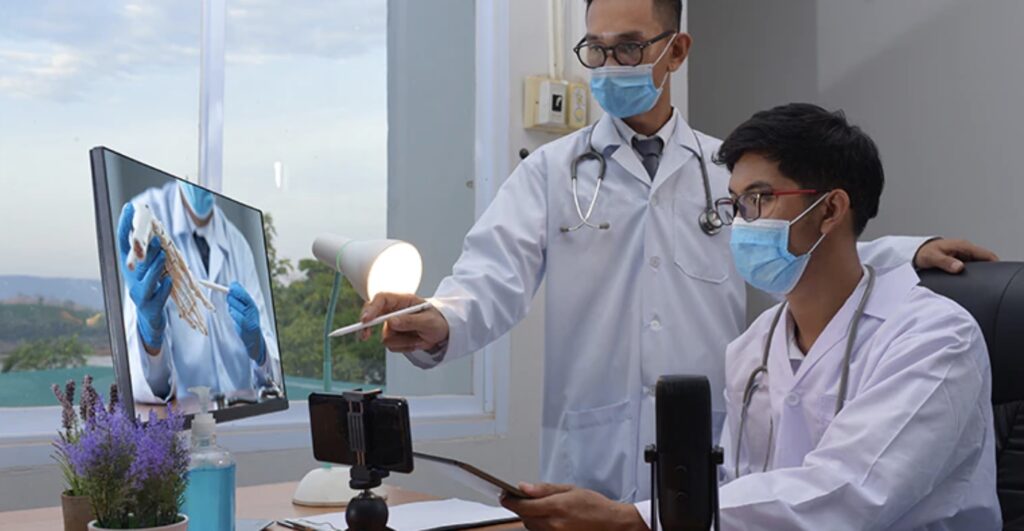 Huawei is a pioneer company in the 5G space. After identifying different ways to penetrate the tech market, they propelled the global 5G revolution in industries ranging from to media and entertainment, and even healthcare. Yes, healthcare.
By offering market-changing technology internationally, Huawei redefined the telecommunications industry standards beyond cellphones. They implemented 5G and AI solutions into healthcare systems – making smart hospitals a reality, and reshaping the future of what public services could look like.
Radical innovation through technology expanded into more than a single space, and it was done by offering new technical capabilities, creating immediate impact and changing the world's expectations in the long run. 
A guide to disrupt the market
But where does one begin to create market-changing innovation? Here are three tips to get you started:
1. Outlining clear strategies
Failing to plan is a plan towards failure. To succeed in implementing any kind of market-disrupting innovation, businesses of all scales need a clear strategy to lead the way – a guide that will help you measure your success each step of the way. 
If you're not sure how to lay out your strategy, you can download our innovation matrix tool to design a plan that will help you prioritize what's next in your innovation journey, turning your ideas into actionable steps. 
2. Identifying underserved markets & users
Part of a strong strategy is targeting the underserved consumer needs, and it's a good starting point when you want to develop ideas that will redefine a market. To develop concepts that will shake an industry, you first need to understand what that industry needs: the needs and wants of your target audience.
3.De-risking & validating assumptions
Despite the common belief of companies making big blind bets and leaps of faith to achieve disruption, this isn't a sustainable strategy in the long run, and relying on gut feelings isn't the wisest of approaches. 
You can head to market with the idea of a disruptive strategy and hope for the best…or you can do it with minimized risks. The results – increased chances of success. The best way to minimize your riskiest ideas is by experimenting directly with your target consumers, the results will validate or invalidate your initial assumptions. 
If you're ready to start validating ideas, you can download our free tool – an experiment picker that will let you know which types of experiments are the right fit to put your ideas to the test.
Keep your eyes open and you'll find that Asian industries have been making radical changes long before 5G and smart investing systems. 
Look a little closer, and you'll scout the disruptive potential of Asian industries – they could be changing the future by taking an old business model and redefining it to meet today's global needs.