But first: what is Validation?
Validation of a business idea is as important as the product itself. In the rush to bring the product to market merely based on strengths and beliefs, entrepreneurs often tend to ignore validation of the product or the entire business itself.

Business validation is a must in view of the inherent risks associated with entering the market without even knowing if you have got it right from the beginning. There are various steps involved in validating a business and any first-generation entrepreneur must follow these like a cardinal rule. This is crucial as there is always a scope for rectifying the business idea and taking the right approach, in case there is any lapse during validation.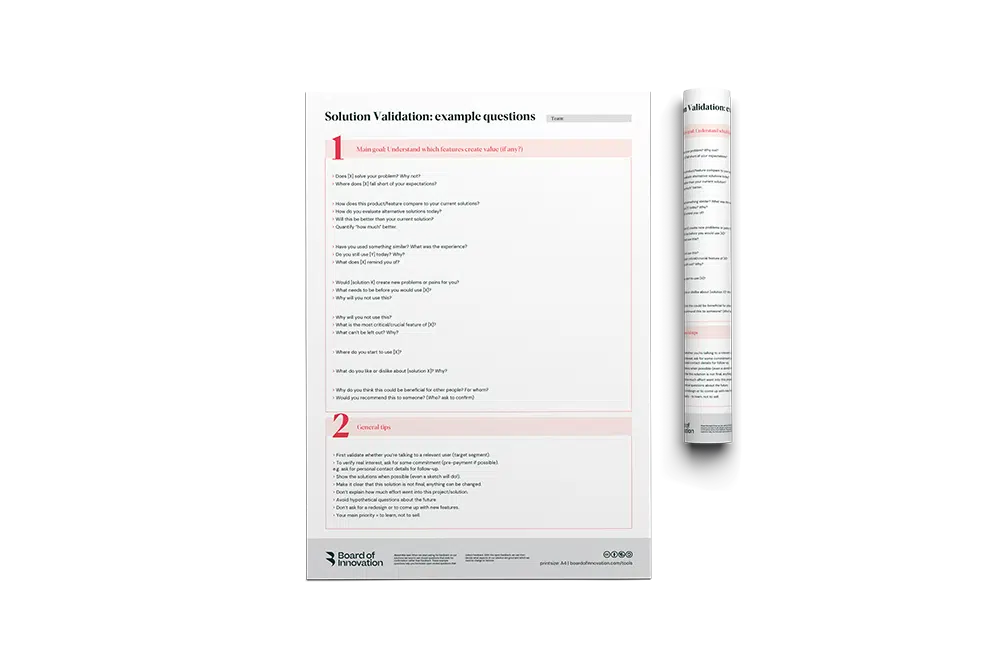 Solution validation script
Use this script to help you set up an interview with some key stakeholders.
This quiz will test how ready you are, and whether you've checked off everything Board of Innovation considers necessary before getting it out there. Remember: it's better to fail a quiz than fail your customer.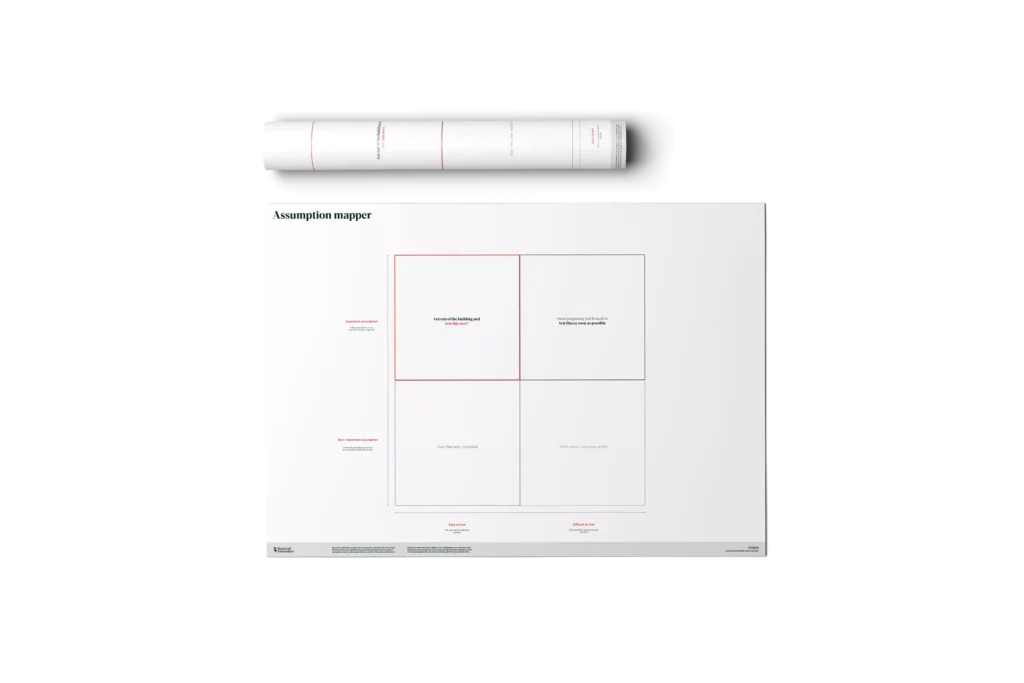 Do you have a business proposition in mind? Challenge and prioritize your assumptions with this assumption mapper.
The experiment card is a tool designed to plan your experiment and move from assumption to validated learning. A key element of experimentation is translating an assumption into different hypotheses, defining success criteria, and designing a bias-free experiment. The experiment card provides a useful framework to do this.