Build the power to innovate into your organization.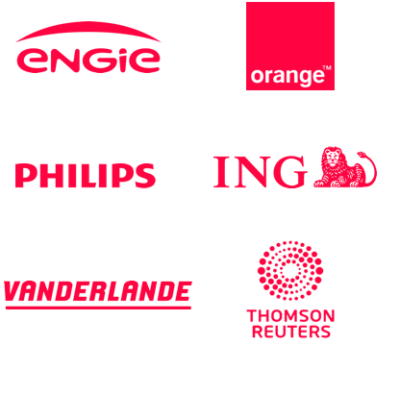 An innovation coach inspires, supports, and coaches your team to nurture innovation in the organization.
Coaching can be employed during the execution of projects or at the executive level to define strategies. When you hire an innovation coach, they will give hands-on support to challenge your existing thinking and enable further growth. Your coach will push through the status quo by bringing your team energy, creativity, and a startup mindset.
At the bottom of this page, in the "Other Solutions" section, we've gathered our best offerings for learning creative coaching techniques and cutting-edge innovation methods, tools, and frameworks yourself.
Board of Innovation played an important role in getting where we are today. Not only did they teach us to think and act as a startup, even more importantly, they are constantly preventing us from falling back into a corporate pace. Koen Evers, General Manager FLEET, Vanderlande
What to expect from our innovation coaches.
Our innovation coaches will give your team the right structure and the best adaptive methodologies to move quickly from problems to solutions.
Our innovation coaches strike  a balance between training sessions, hands-on activities, and team or one-on-one support.
A team that goes the extra mile
Our innovation coaches will challenge your team to strive for excellence within the limited time available. Are you constantly raising the bar? Do your innovation projects impact organizational culture and the bottom line?
Our innovation coaches understands the latest trends and shifting paradigms in your industry. Let their future-thinking inspire you to adapt your way of working to new drivers of value.
10 years of experience in hundreds of organizations has exposed us to every kind of team dynamic. We support team dynamics and internal politics that empower innovation instead of constraining it.
Wide-ranging knowledge of methodologies and frameworks
We don't push any particular methodology: we scientifically blend the best of design thinking, lean startup, and agile strategies with your company's existing frameworks.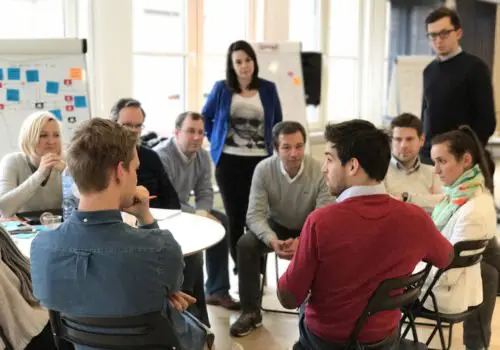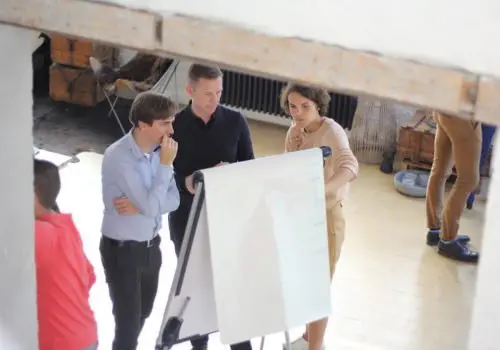 Embed innovation in your organization.
Our approach to innovation coaching.
Building capabilities: you have a great team and you want to optimize their innovation capabilities.
Coaching for business results: you have an innovative product or service in mind and you need guidance for further execution, experimentation, validation, or market launch.
External challenger: you have a team with an innovation coach and you want to raise the bar by bringing in an external perspective.
Methodologies like design thinking, lean methods, and service design require a shift in mindset. Using creative coaching techniques, our innovation coaches challenge people to think differently and ensure that teams tackle projects based on the customer's needs instead of coming from the organization's perspective.
Our innovation coaches guide teams to business success by teaching skills such as ideation, concept development, business modeling, and pitching. This can be done through participatory workshops or individual coaching on projects.
We build capabilities, not dependencies. At the end of your journey, our coaches equip the teams with entrepreneurial skills and the ability to apply a customer-centric way of working, without depending on us.
Our innovation coaches can create a custom-tailored playbook to ensure successful continuation after training is over. This lets organizations stay close to their customers while delivering quick results.
Do you want more info about this service? Fill in the form to have a chat with one of our experts.
Trusted by Fortune 500 and global innovators.
Board of Innovation makes Fortune 500 companies innovate like startups, mixing proven methods from design thinking and lean startup strategies.