Ugh, today.
You need to fit in.
You need a degree in something respectable.
You need to have a good job. Also respectable.
Or you fold under the Silicon-Valley-unicorn-disrupt pressure and launch your own startup.
But what if you don't want to fit in?
I'm Julie de la Kethulle de Ryhove and I've always gone against the grain (just look at my ridiculously long name). The status quo is humdrum so I've been challenging social pressure as long as I can remember. In other words, I made it hard on myself. I'm not satisfied with socially-respectable hobbies, studies or jobs. I wanted to discover and develop the unseen, the unknown – stuff no one at dinner tables wants to talk about.
But that is how it is. Without the benefit of psychedelic drugs, I am often lost imagining the world of tomorrow. A future where we work jobs we could never imagine, where we see a career as a fluid journey, where you're better off studying arts than accounting, where learning is integrated and a myriad of other utopian dreams. Not exactly the conversation everyone wants to hear after, "Can you pass the salt, please?"
I suffer from Idea Surplus Disorder, if anything like that even exists. When I was eight years old, I carried a little black notebook with me. Each time I ran into a problem I thought I could fix, I started "inventing" solutions.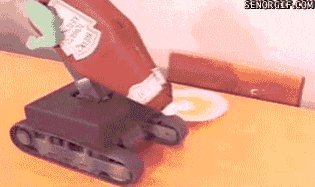 We obviously all need this ketchup robot in our lives.
My friends have always known me as always wanting to do things differently. When I'm with my husband at a restaurant, most of the time it's just plain annoying.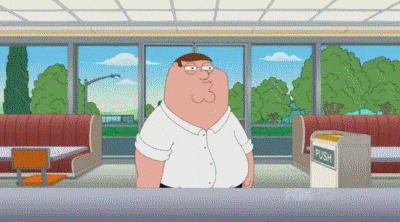 Me deciding what to order at the restaurant. Ending up ordering anything that's NOT on the menu.
I never felt a fit in any of the classic paths:
At school, I was either bored out of my mind, doing the bare minimum or (when I was actually interested in what I was studying later on) always wanted to do much more than needed.
Corporations have been a great learning ground, but after a while, I always felt I needed to move on to make more of an impact.
When I was working on startups, I didn't feel like being an entrepreneur was a true fit.
The one thing I've learned from both my studies is: you should take initiative. If you're here to make a difference, school isn't going to teach you what you actually need.
As excited I was to start my Advanced Master in Innovation & Strategic Management, as deep was my disappointment when I figured out it was going to be a year full of repetition of the books I already read and the insights I already have gotten out of startup projects.
While I had some magnificent teachers, I gleaned the most knowledge from my own side-projects. I worked on two pre-startups and many other concept-level "surplus" ideas.
Finding the relevant thought leadership methods and books, the right mentors at the right time, the specialized events, building a network, and even hustling my way into C-level interviews of competitors, is worth more than a traditional education.
Learning through self-discovery, applying theory by coupling it with real-life experience is significantly better than just reading case studies, although it may take some serious moonlighting on holidays, nights, and weekends.
While working for 2 years on the corporate side, I've learned about the complexities of processes, the length and politics of decision-making, the I-love-meetings culture and the intricacies of adding anything new onto a system ruled by "that's how we've always done it."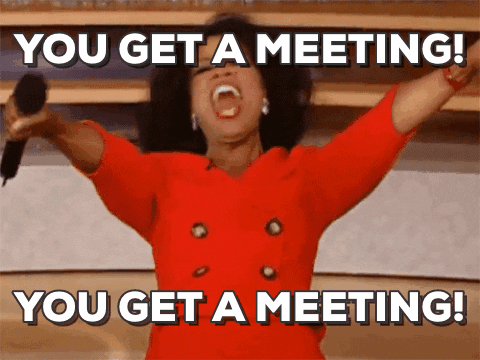 I've had the chance to work on three innovation projects while working as a junior marketer. Two of those projects failed; one succeeded. The reasons for this? The same ones for which many businesses struggle with corporate innovation – check out these 9 examples.
At the end of the fiscal year, we got into 'spend-money-or-lose-it'-mode (budgets for next year were determined based on what you needed the year before).
My superiors asked me to organize a teambuilding workshop, so after crowdsourcing topics such as meditation, personal branding and other kumbaya-trainings, I suggested an Innovation Workshop.
That's when I discovered Board of Innovation, a hidden gem in my hometown. Before I knew it, I found myself getting lost in the 
rabbit hole
 of their Innovation Blog. In one of BOI's slideshares, my curiosity was sparked to read a soon-bestseller book 'The Lean Startup'.
I've quit my job after reading 'The Lean Startup' over the weekend. I didn't have any idea what to do next, just that I wanted to specialize in Innovation and get into Board of Innovation. Whatever the holy unicorn that may mean.
So I started with what I knew: I applied with the one innovation consultancy in Belgium at the time, Board of Innovation, but without any experience in the field, I didn't get in. Crushed my innovation heart once more.
I then turned to consolation: I ordered all the books I could afford on the topic, and started reading like crazy. The most old school medium opened up the most cutting-edge new world for me. "HOW IS NOT EVERYONE WORKING IN INNOVATION?" I asked myself?
When I stumbled upon the  
Advanced Master
 in Innovation & Strategic Management at Solvay Business School during my weeks of obsessive research on the innovation field, I decided I needed credibility and network. That's what a business school offers, right?!
I did the business school thing, worked on several startup projects and I got my first consultancy experience in the field of innovation. All as a means to an end: being an Innovation Consultant at Board of Innovation.
On the startup side, I've worked on several projects as advisor/challenger, served as jury member in a panel next to a Venture Capitalist, and built two "pre-startups" myself.
I learned to develop digital and physical products, to get traction, build partnerships, design vetted business plans and intricate financial scenarios.
I ended up peaking the interest of a business angel and a venture capitalist, who both wanted to invest in my last startup HappyCar. One of them asked me: "How much do you need? I want to invest in you". I said point blank "1.2 million Euro" because I didn't realize he was a serious VC – I just came to him for advice. He was serious apparently.

I'm not sure he really said that, though.
I ended up backing out though: what if you don't want to commit to that amount, that industry, that concept for so long? But why working on it so hard for that many months then?
Aaargh. Existential crisis.
You can be entrepreneurial without being an entrepreneur
I was in an existential crisis. I had been working hard to become an entrepreneur but remained stuck in the "wantrepreneur" phase. Starting new companies felt like my dream profession, but I couldn't seem to commit to just one and keep the fire going.
Then I read an (unfortunately, Dutch) article by Karel Van Eetvelt (Unizo, the Federation of Entrepreneurs), in which he said, "I'm not an entrepreneur in the real sense of the word, I describe myself as entrepreneurial."
It clicked; the pressure stopped.
You can be entrepreneurial without being an entrepreneur — and it just so happens that the world needs those entrepreneurial non-entrepreneurs.
That's what an Innovation Consultant does:
be entrepreneurial on many different challenges at once.   
As an innovation consultant, idea surplus disorder and an entrepreneurial mindset are much needed by future-hungry clients. Thirst for knowledge is quenched by being able to dive into different industries at the same time and developing specific skills when needed for a certain project. Like my buddy Jasna Rokegem says, "I love working like an octopus with many tentacles."
I also realized that jumping from Corporates to Startups to Corporate again was not result of indecision, it was instead a valuable experience that made me, as Philippe Mauchard eloquently would express it, "fluently bilingual in Corporate and Startup".
I can bank on two years of corporate experience and two years of pre-startup experience; the past two years I've been bridging the startup & corporate worlds.
Career paths in innovation 
I now knew I didn't want my own startup. I was absolutely certain I didn't want to work for a large consultancy firm. I looked for boutique consultancies specializing in Innovation. In 2015, this wasn't simple, but I ended up compiling a small list of hard-to-find innovation consultancies.
I used to be a junior marketer, a job found in most companies. In Innovation, a clear career path did not exist yet. Many job descriptions had the word "innovation" in it, some had it in their titles, but few organizations were focusing on innovation exclusively. The "Field Guide to Jobs in Innovation" came out exactly three weeks after I found a job, and the Innovation Manager Starter Kit just a couple of months ago; it indeed was an "underground", unknown career path.
I even reached out to Deborah Arcoleo, then the Director of Innovation center for excellence at The Hershey company, as she had just published a post on "building a career in innovation". The first topic she discussed is "Why is a career in Innovation so difficult"?
Luckily, I stumbled onto nexxworks, a company specialized in trips to Innovation Meccas like Silicon Valley. I entered as the first FTE after the three partners: Peter Hinssen, Steven van Belleghem and Rik Vera. Or as I described them to the few who didn't know them, "The Béyonce's of Innovation." I ended up working with them for just under a year and a half and was part of their stellar growth to 12+. I had the chance to work with amazingly talented people, worked with the Boards of corporates, discovered the future of many industries, and got the chance to visit some of the most admired companies in Silicon Valley, Berlin, and Dublin. It was an unforgettable, inspiring experience.
Inspiration is a crucial part of innovation: it sets a common language, a sense of urgency and unlocks the hidden drive of intrapreneurs. It is necessary, as Peter put it, to "Scare the board shitless."
However, I wanted to be less part of inspiration tours and travel, and focus on companies one-on-one. I wanted to visit companies on their own turf and turn inspiration into action. The company realized this too, and therefore, I was let go, the day before I was planning to apply at Board of Innovation.
How I became an Innovation Consultant at Board of Innovation 
The job description for Innovation Consultant looked like a perfect match (and it didn't change too much over time). However, I was pretty intimidated when I realized 1 out of 200 applicants gets in as Innovation Consultant. That caused me to do some serious web-stalking: I've read the website back and forth, checked out all the sources referred to, did tons of Linkedin investigation to the current BOI employees, poured over the description of the position 50 times to see if I wasn't missing anything, took additional MOOCs online, … I spent 2 months prepping for my application, trying to come up with some innovative ways of applying.
After shooting down the idea of lasering my CV onto the moon's surface, I ended up putting together this  portfolio, validated it with people in innovation recruiting, and applied.
In my natural environment.
I've been at "the Board" for 12 months now, and I'm finally living my dream.
I get to work with corporate innovation teams that are just launching a new initiative as well as those that are building pioneering capabilities in their field. There is not a day that looks the same, and that's what I love about it. It's structured chaos.
The variety is immense: from one-day innovation strategy workshops and five-day design sprints to multiple-year structural innovation programs. In just 7 months, I got to help develop multiple internal ventures, set up an external accelerator program, strategize on the organizational development of innovation, build expertise in business model innovation and even expand the field of business model validation by conceptualizing new tools and methods. I got to understand how to adapt and apply the popular methodologies like lean startup and design thinking/doing in a corporate, B2B context. And most recently, I've been learning how to apply automation and growth hacking tactics in my day-to-day job.
My fellow BOI-ers are all top-of-the-bill Pros, and at the same time have well-rounded personalities and form a welcoming, ambitious and human team. Our founders get surprised with spontaneous declarations of love, and as I now see that wasn't some cheesy action, but a completely justified, well-deserved, genuine thank you. And we all live by the motto "Raise the bar". It's our wifi-password for a reason (don't tell our neighbors). We raise the bar with every single thing we do.
Do you too? It may be time for you to apply.
P.S. I wanted to thank you guys for all the reactions, shared and re-posts (even translations :o)!
Thanks to you guys, Claire Shapiro, UX Program Manager at Google in San Francisco read this article too. She reached out to me to have some virtual tea a couple of months ago, and joined BOI a few months ago?!
Thanks!

I'm Julie de la Kethulle de Ryhove, Tech Lab Founder @ Board of Innovation. Spreading innovation culture is in our DNA – if you liked the read, contribute to our mission by sharing this article.